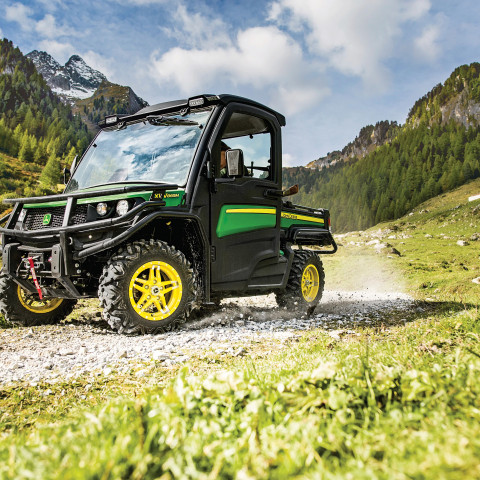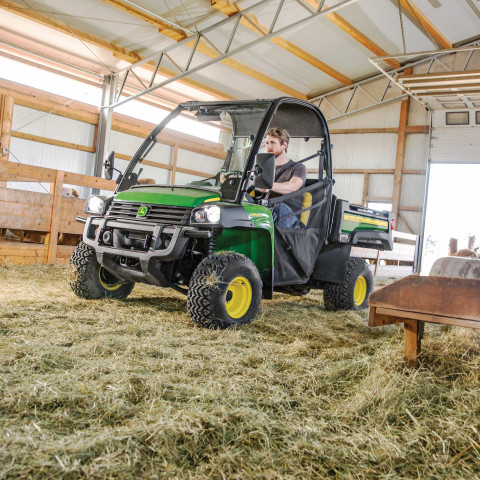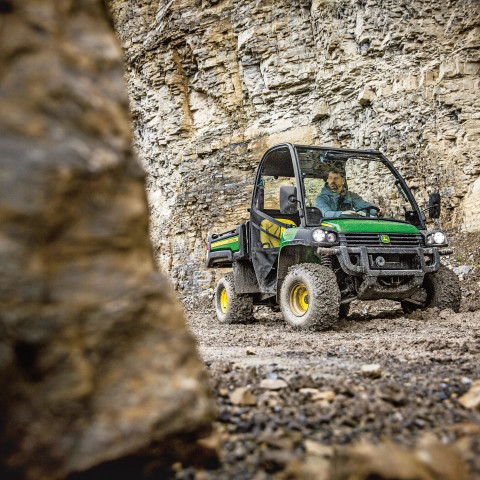 There's nothing that says Utility Vehicle more than a John Deere Gator! One of the most successful Utility vehicles on the market, the Gator comes in two or four seat configuration Diesel or Petrol powered and can be homologated for the road.
The John Deere Gator comes in many guises, dependent upon your application. Whether you require a rough terrain version with TerraTyres or the ProGator with Turf tyres, either way, the Gator is excellent for hauling bulky and heavy marterials.
Try one on your own farm, ask for a demonstration.
Why John Deere Gators?
Simple, they are the safest and most comfortable utility vehicles on the market. With independent suspension, two-or four-wheel-drive transmission - engaged by the flick of a switch, they are simple to operate. Four-wheel disc braking that relly works, and light precise steering that enables quick manoevrability in the most tight spaces. Carrying capacity and seating comfort are far in advance of any quad or similar vehicle and the fact that they can come in petrol or diesel versions gives you the ultimate choice. With a carrying capacity that is just short of 500kg - depending on model, there's not much you can't carry with a Gator and what's more it has a go-anyway capability yet minimal ground pressure for wet conditions and rough terrains. You can choose all kinds of options including electric winch, electric tipping body, cab enhancements and a wide range of lighting options. On-road or off-road, the Gator will excite and perform - no question.