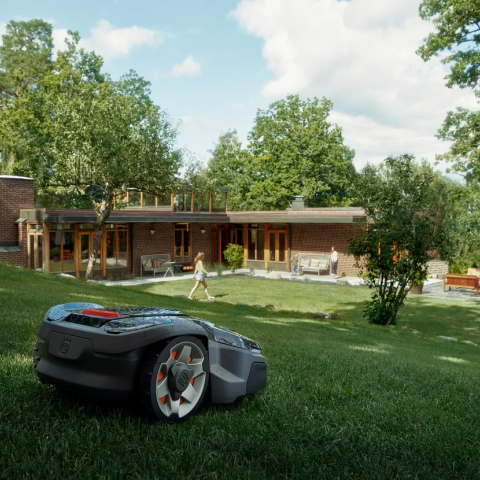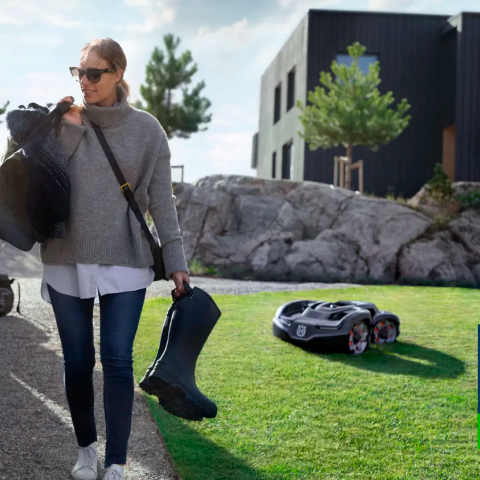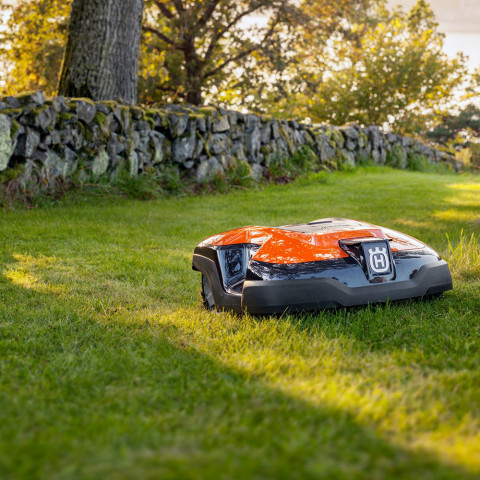 Welcome to the world of autonomous mowing with Tallis Amos
A perfectly cut lawn, with minimal effort? A robotic mower could be the answer.
A smart, hassle free mower that's kind to the environment. Operating autonomously, our range of robotic mowers can cope with oddly shaped gardens, slopes and obstacles such as ponds, flower beds and trampolines. Some models are suitable for lawns up to 5,000 sqm and can even be worked from your smart phone.
Althougth the features of each mower vary, they all start with the installation of charging/docking station, and a lawn boundary wire. Once this is done the mower can be programmeed to suit your mowing requirements varying it's operation depending on the season, weather and growing conditions.
Once installed the mower does all the hard work for you, cutting the grass in near silence. As all our robotic mowers are mulching, they cut the grass into fine clippings which are then scattered back on the lawn, feeding the the soil with important nutrients to encourage healthy grass and prevent weeds.
We can offer a complete service including site survery and installation leaving you with the mower programmed and ready to go, or if you would prefer we can offer self-install options.
With branches at Evesham, Kemble, Leominster and Narberth we're never far away, and naturally we have trained mower technicians and a fully stocked parts department to keep your automower running year after year.
Need help or advice? Call one of our Automower specialists on 0345 222 0456
Popular Models
For more information please click on the model below to be taken to the Husqvarna website.
Need help or advice? Call one of our Automower specialists on 0345 222 0456
Need help or advice? Call one of our Automower specialists on 0345 222 0456
Need help or advice? Call one of our Automower specialists on 0345 222 0456