At Tallis Amos Group we aim to make life easier for our customers to look up parts and the availability, Browse to our Online Parts tab for more information
Our Parts departments throughout our 5 branches employs over 15 fully qualified Parts Technicians, whose responsibility it is to manage and provide sufficient replacement components and consumables to meet customer demand.
Fully qualified TAG parts personnel manage fast moving and replacement parts for all of our franchise products and most of other competitors products. This demand varies by season and by machine population, but be sure to be confident of the fact if for some reason we do not have an obscure item on our shelves, we can normally access it overnight for delivery to our stores before breakfast next morning. So, in the event of a machine breakdown or component failure, in most cases we can get you going straight away or at the latest, next morning.
This is the basis on which we have established our company. We aim to give every customer, the level of service that reflects the quality of machinery in which they have invested. At TAG, we stand for after-sales service.
​You can rely on TAG to keep you moving!
We're pleased to introduce our mobile parts service. Phil Taylor, with the newest addition to the customer service team, our mobile parts van. Carrying a range of blades, oils, filters, spark plugs and consumables as well as seasonal offers and Much More!
Phil will be operating the following route schedule;
Monday - Swindon and Wiltshire
Tuesday - South Gloucestershire, Bristol and Bath
Wednesday - North Somerset and Bristol
Thursday - Gloucestershire
Friday - Worcestershire and Herefordshire
To take advantage of this service you can order parts from your local TAG branch for delivery on the next run. Alternatively, you can call Phil the day before and add your requirements to your order.
Phil can be contacted direct on 07800 773 151 or you can call your local depot on 0345 222 0456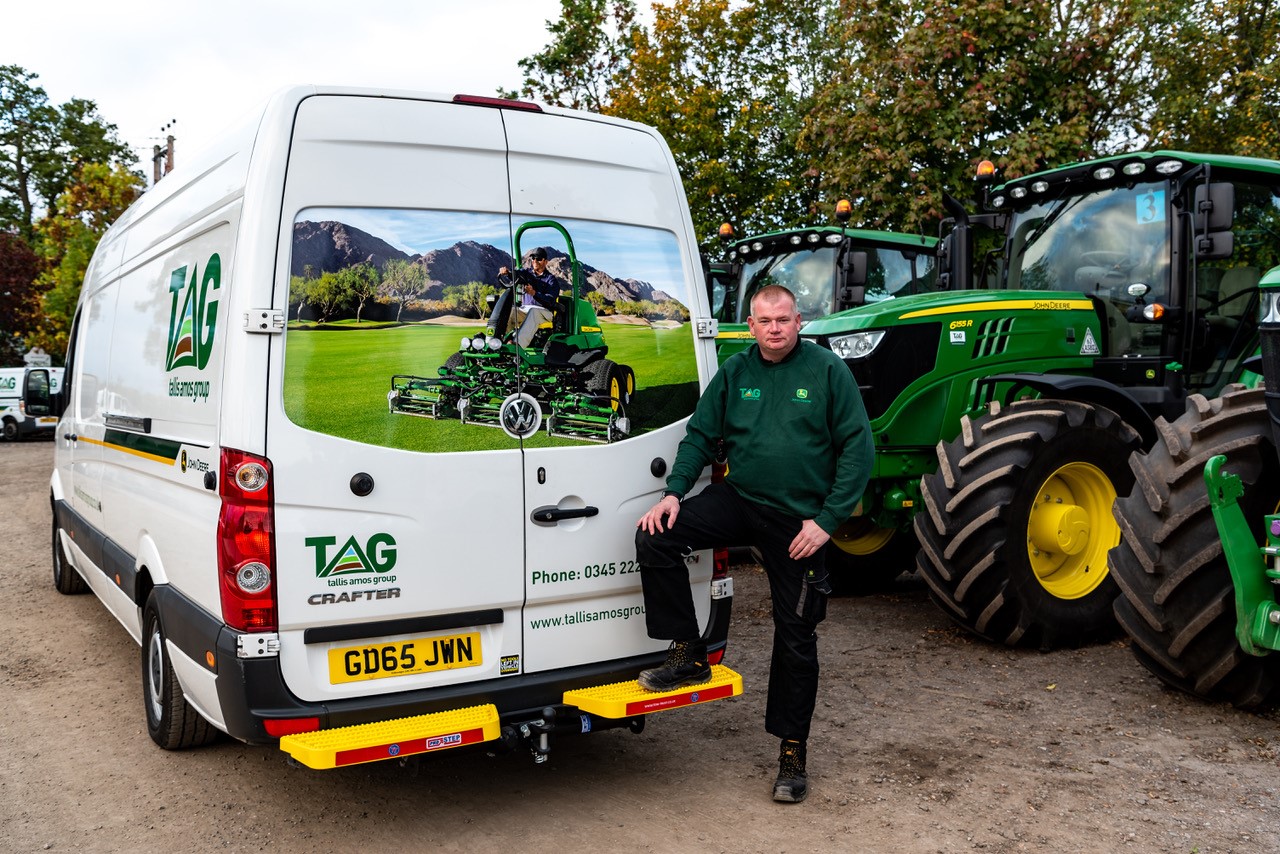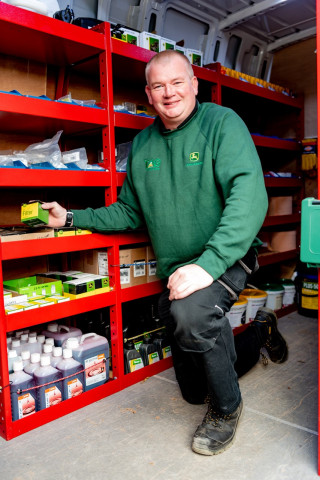 Online Parts
John Deere Collection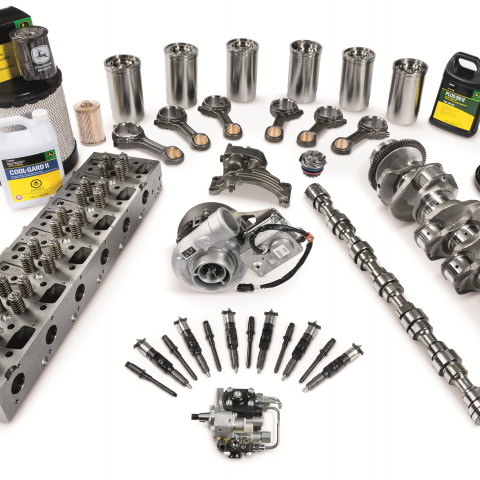 Bristol Mobile Parts
T: 07800 773 151