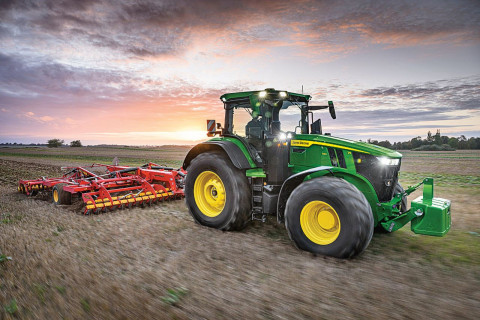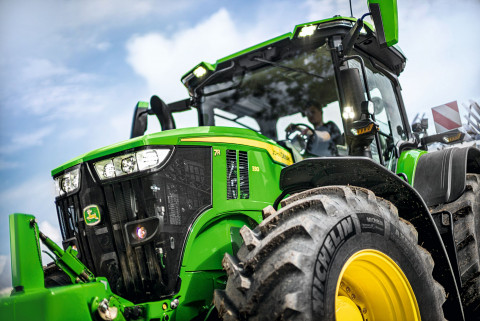 The new 7R series tractors from John Deere, it's low overall machine weight and high horsepower rating give the 7R Series its exceptional power density. This agile tractor not only transports your loads, it will move your business ahead, available in 5 models ranging from 250 – 330 rated horsepower.
Get your first view of the new John Deere 7R and 8R including the brand new 8RX four track machine at the John Deere Large Tractor roadshow, which will be visiting our Evesham depot on Monday 23rd March 2020 from 2pm to 8pm. Refreshments available all day, food from 4pm onwards.
The ergonomic driver Interface: CommandPRO
Mastering the power of the 7R Series tractors is simple with the new CommandPRO joystick and its 11 reconfigurable buttons. It's the ultimate driver interface for making every working day more comfortable and productive.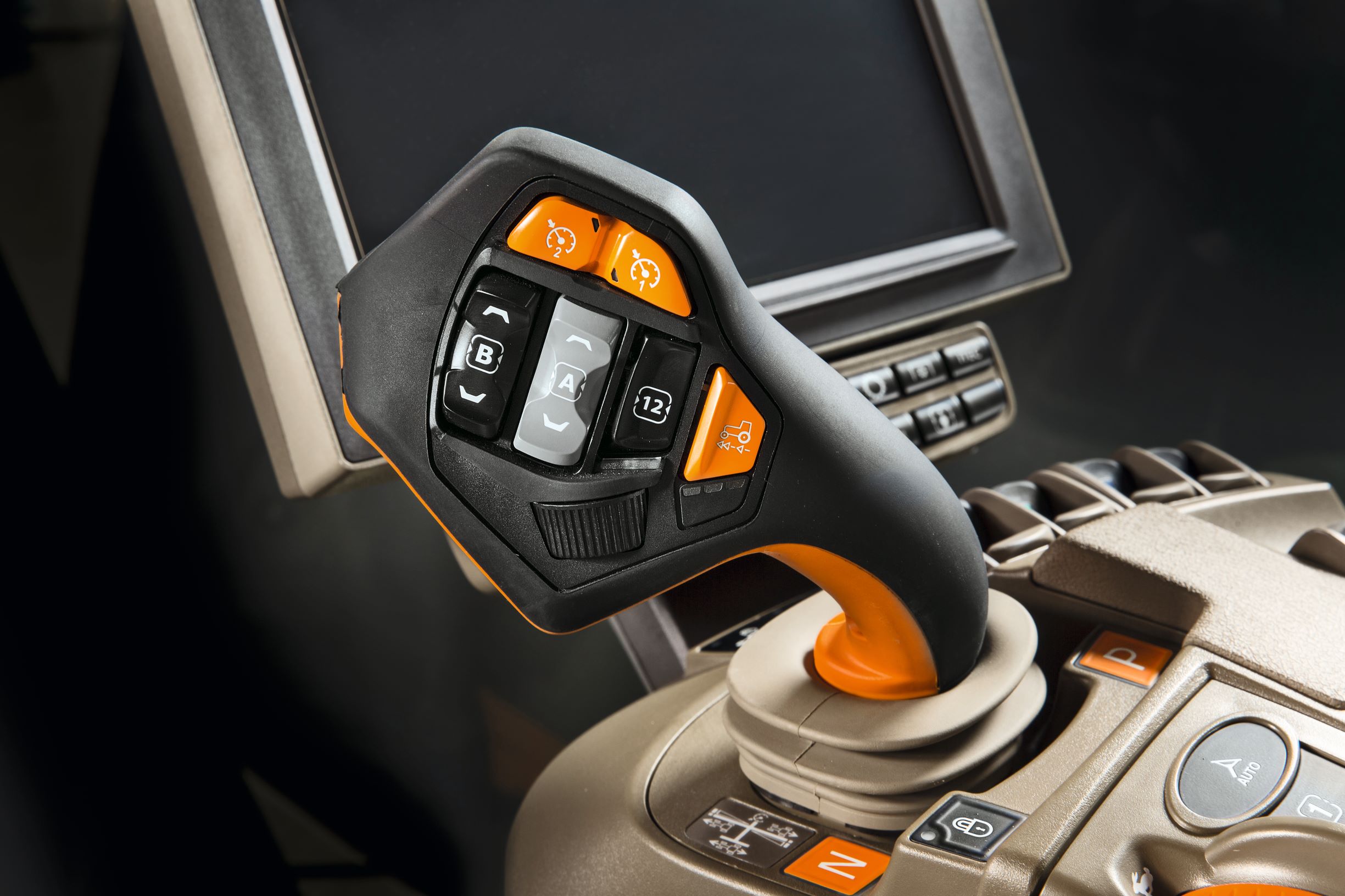 Active Seat II
The new Active Seat II uses quick-reaction electric suspension technology to isolate you from up to 90% of vertical movements. Enjoy superior ride-quality in the roughest of conditions.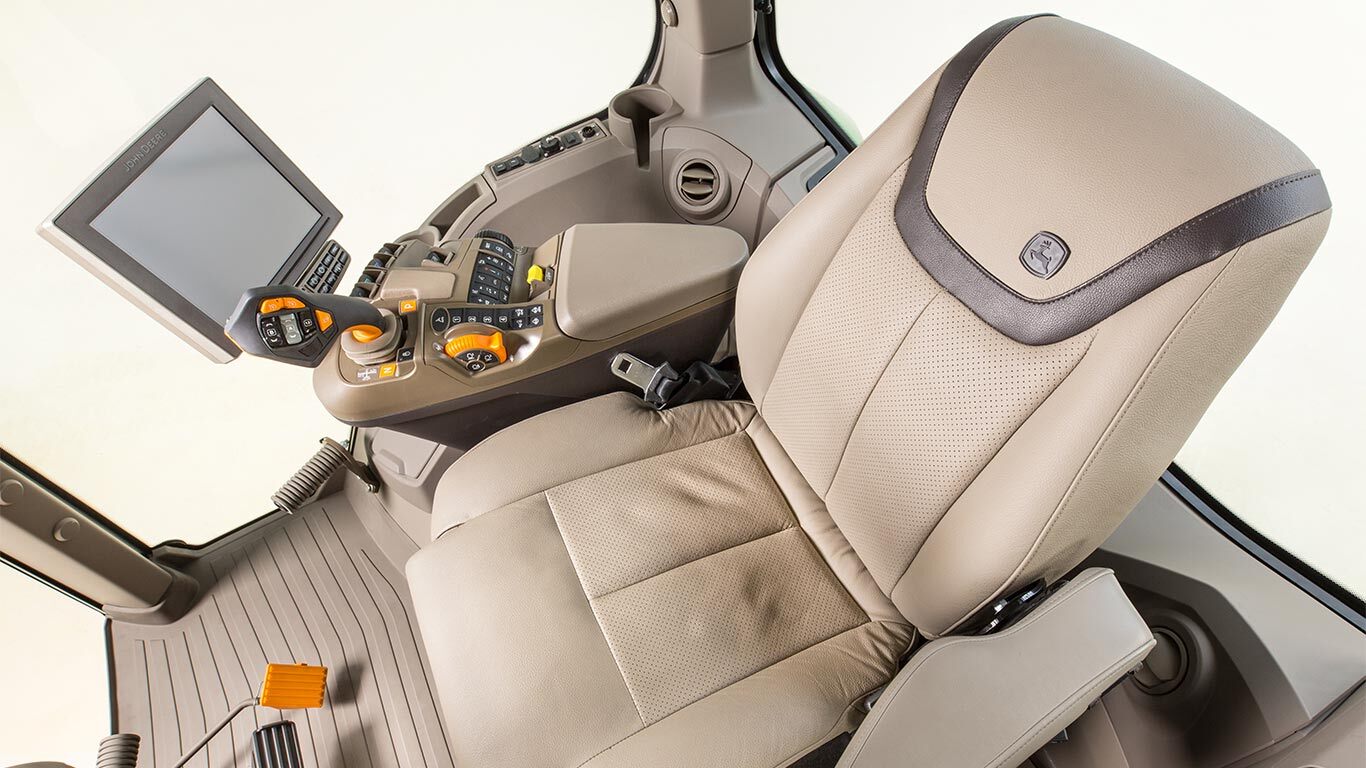 New Precision AG Solutions
Our new StarFire 6000 Integrated Receiver builds up full signal accuracy quicker than ever, comes factory calibrated and is equipped with theft-prevention features. Precision AG solutions start with the StarFire 6000.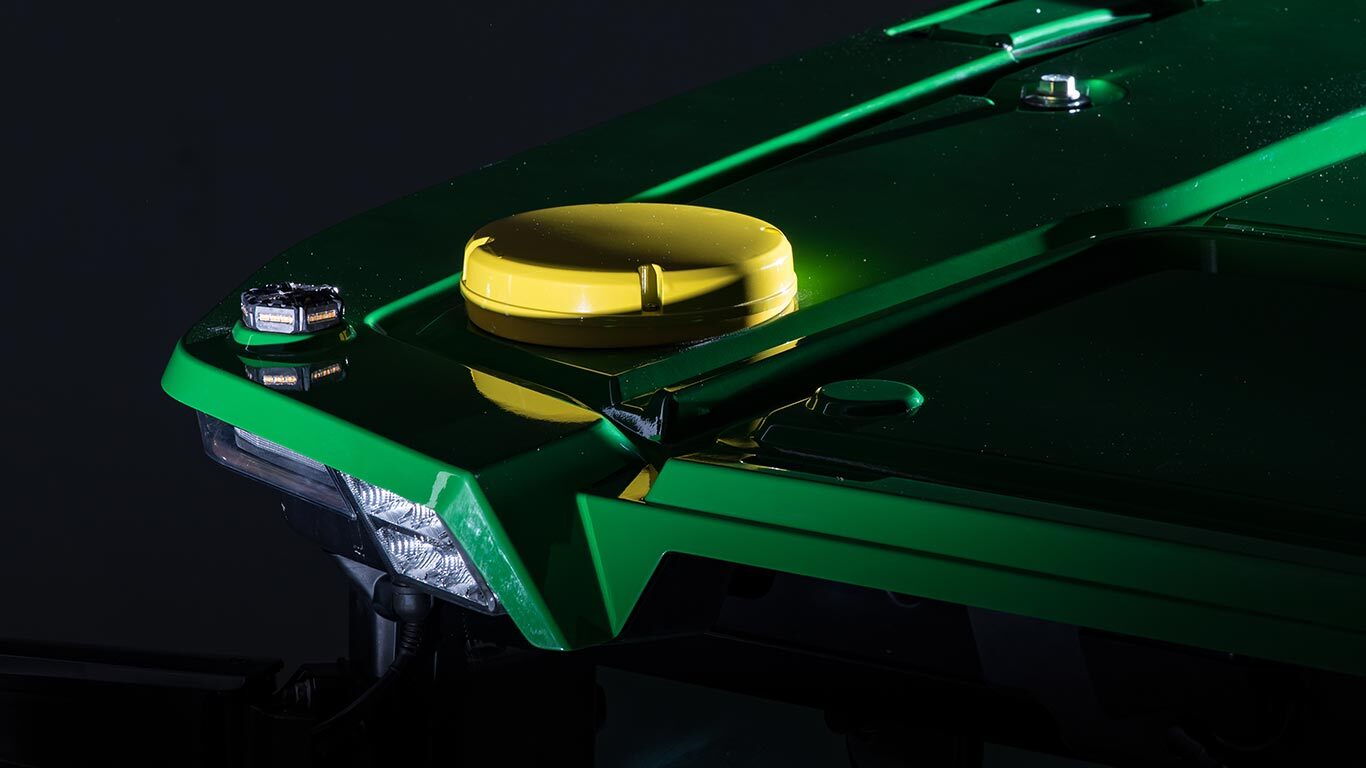 TouchScreen Radio
The 6.5" state-of-the-art digital Touchscreen Radio with Apple CarPlay gives you a multitude of entertainment options, conveniently accessible with a touch display that lets you switch between applications.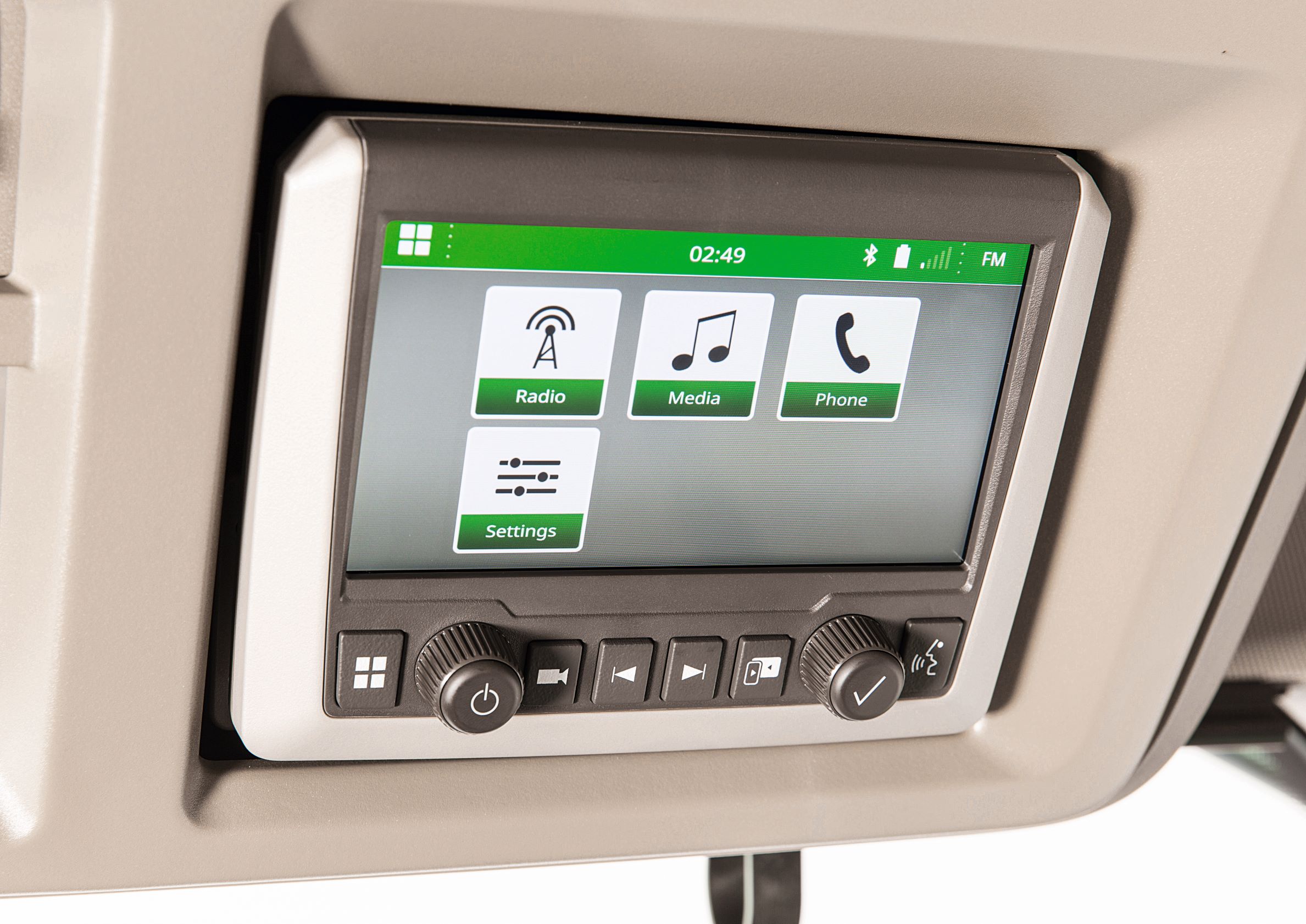 New 8RX Series
If minimum soil disturbance is a priority for you, there is no way around the 8RX. It's ideal for difficult hill-side terrain and soil types. Plus you'll benefit from maximum operating windows.
Available in four model variants ranging from 310hp – 410hp