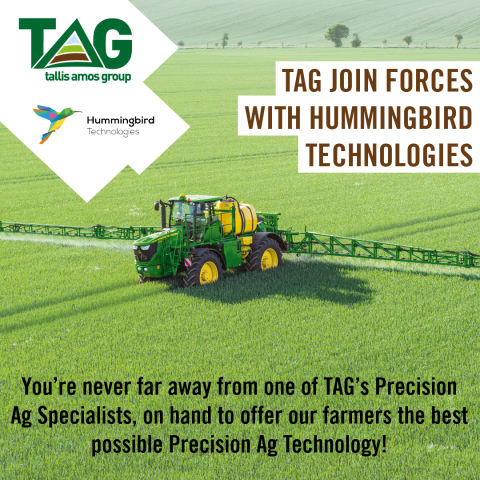 We are pleased to announce that we have joined forces with Hummingbird Technologies. This new partnership will allow us to offer the services of this innovative satellite & drone imagery company to our customer base.
You're never far away from one of TAG's Precision Ag Specialists, on hand to offer our farmers the best possible Precision Ag Technology!
Why Hummingbird?
Hummingbird links to the MyJohnDeere portal allowing smooth exchange of data between the Hummingbird platform and the customers' John Deere Equipment.
Offering customers, and their agronomists access to this system through TAG will help them make the most of the precision farming equipment which we sell. It will allow our customers support to precisely target seed, chemical and nitrogen increasing yields whilst reducing the environmental impact and wasted inputs.
More Info - https://www.tallisamosgroup.co.uk/hummingbird-technologies