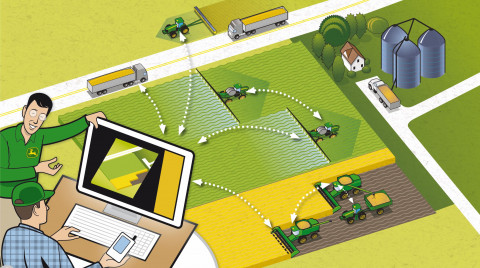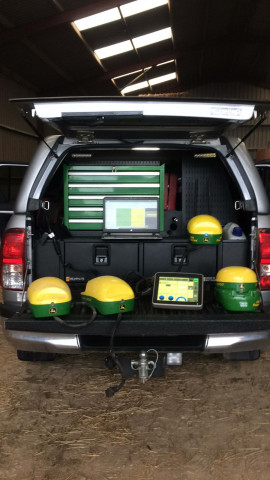 FREE Digital Farming Health Check from "The Digital Farming Experts"
We know digital farming inside out. Since the introduction of John Deere's ground breaking Parallel Tracking guidance, our team have gained over 20 years experience in helping customers make technology work for them.
Increasing efficiency and cutting input costs using guidance and machine automation, yield mapping, variable rate seeding, spraying and fertilizing, it's all part of the John Deere Difference.
For most of the last 20 years Digital Farming data has been locked up on individual machine displays, leaving it vulnerable to data loss in the event of theft or hardware failure.
In recent years Deere have made it easier than ever to manage this information, share it wirelessly between compatible machines and ensure that it's always safely backed up.
That's why we're offering our customers a TAG Exclusive Free Digital Farming Health Check.
What's Included?
Free software upgrade, make the most of new features and ensure guidance hardware continues to work after upcoming changes to correction signals
Securely back up data to MyJohnDeere.com
Merging of field boundaries and guidance lines, Helping to make sure all your machines and operators are on the same field and guidance lines
De-duplication of data
One to one review helping you unlock the value of your Digital Farming data
Spaces are limited, contact your local Precision Ag Specialist to reserve your Digital Farming Health Check today
Evesham & Bibury
Trevor Bolton - 07973 543 237
Leominster
Chris Bufton - 07825 173 130
Narberth
Martin Phillips - 07815 102 677