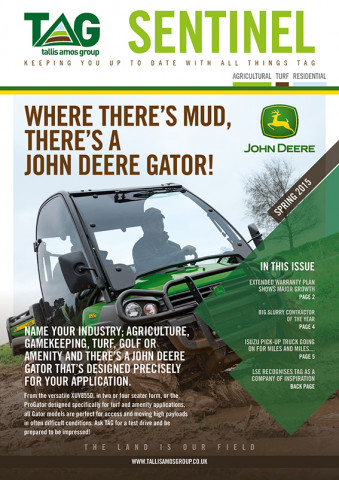 TAGs news in farming, professional green-keeping and residential equipment.
Tallis Amos Group LTD (TAG) announced the publication of the spring 2015 Sentinel newsletter.
The latest edition is full of case studies and user stories on John Deere, Isuzu, Major, Strautmann and lots more.
You can request a hard copy of Sentinel by checking "Enroll me with Sentinel" via our contact form.