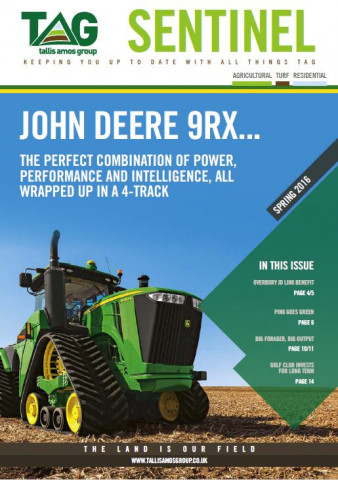 Don't miss the latest TAG Sentinel - TAGs news in farming, professional green-keeping and residential equipment.
The latest edition is full of case studies and user stories on John Deere, Isuzu, Major, Strautmann and lots more.
CLICK HERE to view or you can request a hard copy of Sentinel by checking "Enroll me with Sentinel" via our contact form.