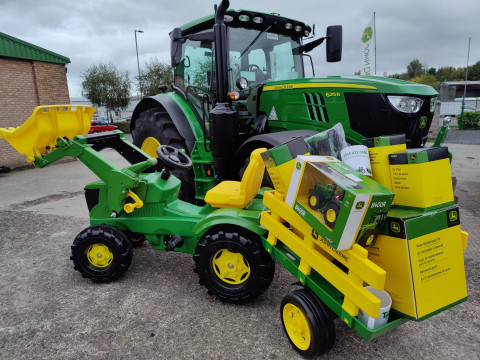 October 2021
Tallis Amos Group Bibury relocation.
We have some exciting news….
Our Bibury team are ready to relocate to our brand-new custom-built depot near Kemble! The new depot has been a long time in the planning and we're all looking forward to growing the support we can offer to both our Agricultural and Turf & Commercial customers from our new home.
We've got a lot of kit to move, so from 5pm on Wednesday 27th October 2021 the Bibury depot will close in preparation for the move. During this time, all incoming phone calls will be transferred to our Evesham team who will be able to assist with any enquires. We will be working to minimise the disruption to parts and service backup and will have members of the team on hand in the event of any breakdowns.
We will re-open Tuesday 2nd November 2021 at 9am from our new site. The address is;
Tallis Amos Group, Lower Odd Business Park, Crudwell, SN16 9SN. All other contact details will remain the same. The easiest way to reach us will remain 0345 222 0456.
We're excited about the opportunities that this new depot brings, with new facilities designed for the modern agricultural & turf machinery which we are supporting. However, we are also aware that for some this means that their nearest TAG depot may now be slightly further away.
To help bridge the gap we can offer a next day parts delivery service, and with many members of our team commuting, or regularly travelling the area we can sometimes drop off the same day. Just ask your parts representative for more details.
As a valued customer, we thank you for your business and look forward to welcoming you to our new home at Lower Odd Business Park.
Kind Regards.
Ben Tallis, Managing Director