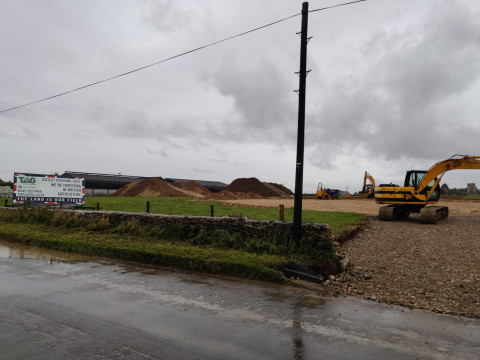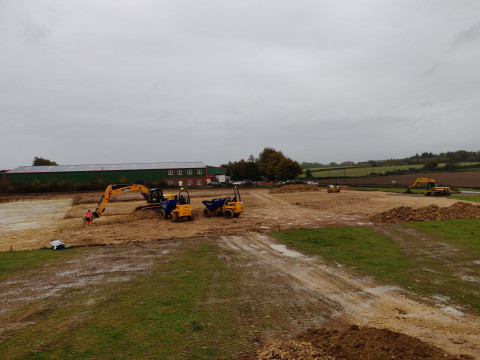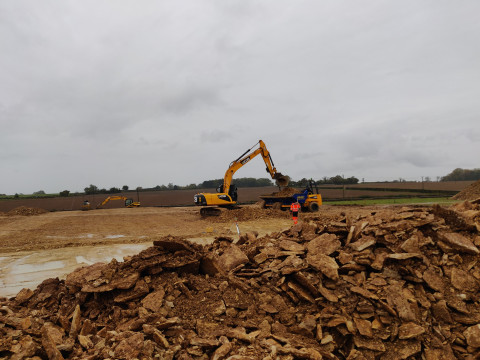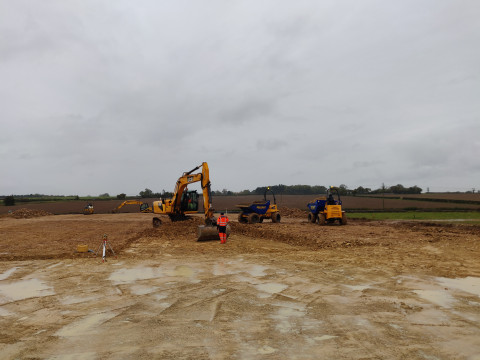 Groundworks are now well under on the Kemble Business Park development, our latest investment in UK agriculture. When complete the purpose-built depot will allow us to deliver best in class sales, service, and parts backup from our state-of-the-art facilities.
As the heavy excavators rolled onto the site, marking the start of a new era for us at Kemble. Just over the hedge at the neighbouring airfield, the end of another era was being marked. Crowds gathered to watch the touchdown of the final plane in the British Airways 747 fleet.
The so-called 'Queen of the Skies' was introduced in 1969 and has flown 3.5 billion passengers over 50 years. On her final flight, we managed to catch this picture as it passed over the building site.
In 1969, when Boeing was launching their 747, John Deere rolled out their first-ever turbocharged tractor, the 4520. Updates to the popular 3020, 4020 and 5020 tractors saw the top of the range push horsepower to an industry-leading 141hp! Today the top of the range is the amazing 9620R with 620hp. Away from the site, work has commenced on the steel building frame which will be delivered ready for Perrott Building Services to assemble. "After so much time in the planning it's great to see activity ramp up on-site," said TAG Sales Director Simon Amos. "The whole team are looking forward to moving in!" Follow us for updates as the build progresses on our social media.