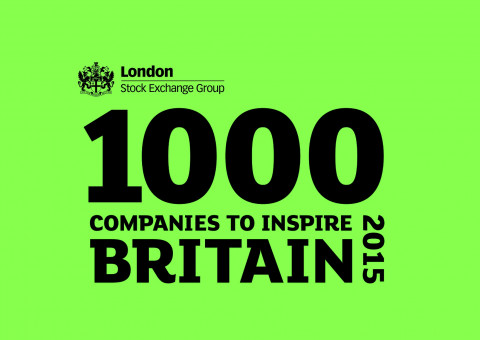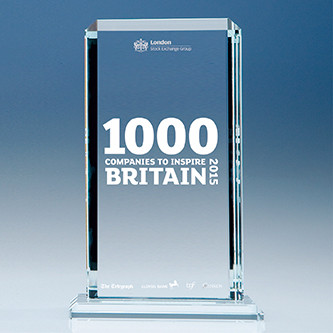 John Deere dealership Tallis Amos Group Ltd (TAG), with offices in Evesham, Leominster, Bibury, Dursley and Narberth, has been identified as one of London Stock Exchange's 1000 Companies to Inspire Britain. The report is a celebration of the UK's fastest-growing and most dynamic small and medium-sized businesses.
To be included in the list, companies needed to show consistent revenue growth over a minimum of three years, significantly outperforming their industry peers. More detail on the report's methodology, along with a full searchable database of all the latest companies listed, can be found online at www.1000companies.com
With roots in the agricultural industry that date back over 150 years, TAG has shown organic growth through sales and service expansion as well as the amalgamation of Chris Tallis Farm Machinery Ltd (with outlets at Evesham, Bibury and Dursley), Alexander & Duncan Ltd (Leominster), Parks & Grounds Machinery Ltd (Bidford on Avon) and Lampeter Agricultural Services (Narberth).
As John Deere dealers for the company's full range of agricultural, professional turf and homeowner equipment, the company has shown great strides in new customer development and extensive after-sales back-up that has resulted in dramatic new growth across its sales territories in the West Midlands and West Wales.
Managing director Ben Tallis said: "I'm very proud of the commitment and effort that our entire team has shown in expanding our services and facilities for our extensive customer base – not only our agricultural customers but those professionals in the turf and amenity sports world, together with our widespread homeowner and residential markets. Customers not only expect the best product, but also demand the very best in after-sales back-up from our parts department and service workshop facilities."
TAG sales director Simon Amos added: "At TAG we have evolved our business to give our customers the very best experience they could possibly expect. We know they have a choice to buy their products and obtain service from wherever they wish, and therefore we do our utmost to provide the best of both worlds, without exception."
Xavier Rolet, chief executive of the London Stock Exchange Group, commented: "This report is a significant part of London Stock Exchange's broader campaign to support UK high growth companies in their journeys from start-up to stardom and to create an entrepreneurial revolution. I'm delighted that a strong alliance between UK government, financial market participants, investors, entrepreneurs and companies has been created to support these inspiring businesses."